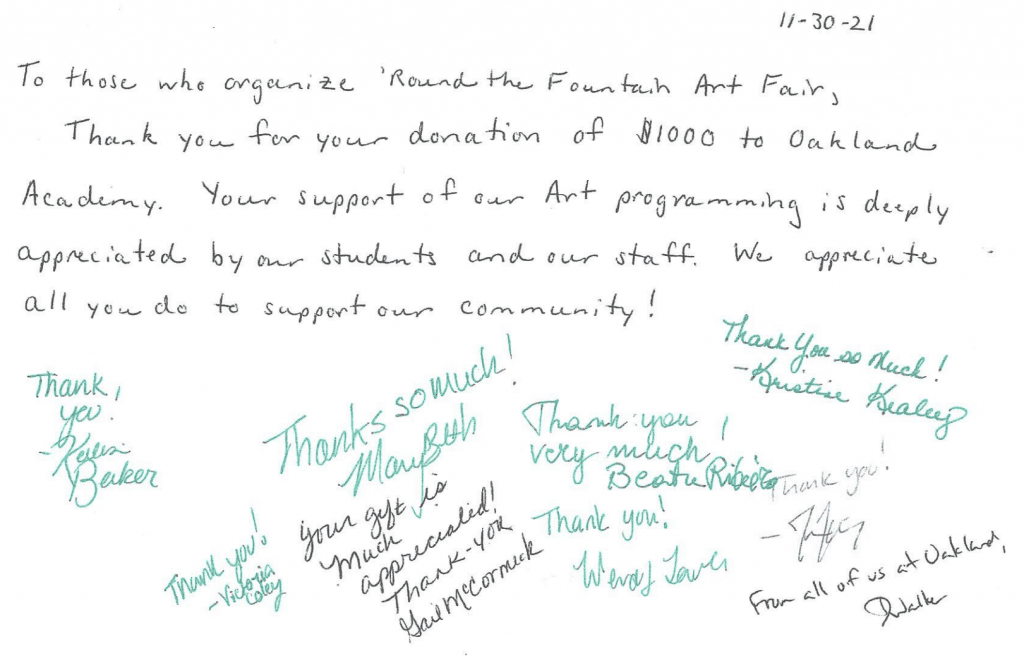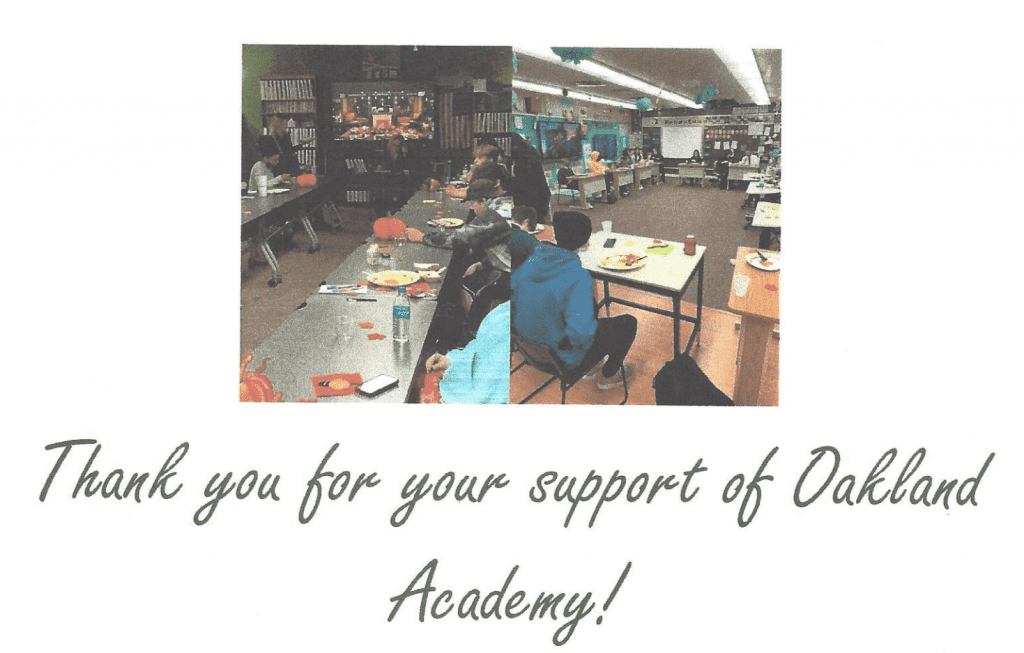 ~ Oakland Academy
"I do love the show and the community. I never saw a time where I would not apply to your show. The pandemic changed many things and at the age of 75 and 43 years making my living showing at quality art fairs, it forced me to look hard at my career. I decided to no longer do outdoor art fairs. I'll keep some work on my website and take it easy. It takes quality show for artists to survive. Round the Fountain is one of my very favorite shows. Thank you for giving me the chance to make and sell my artwork to your wonderful community."
~ David Smalcombe
(Jewelry)
"Thank you so much for putting on such a lovely art fair. It was our first time in Lafayette and doing Round the Fountain and we really enjoyed our visit! We really appreciate all of the work you do to create a well-organized and well-attended event. We hope to see you again in future years! We were honored to be awarded the Aldo as well."
~ Allison and Jonathan Metzger
(Midnight Oil Studio and Workshop, Des Moines, IA)
2021 Aldo Award winners
"Thanks for having the 2021 show and all you did to make it happen. I realize you had to make tough, early, uncertain decisions.
This was my best RTFAF in 10 years. We had a great enthusiastic, buying attendance. It really felt good."
~ Tom and Ben Yano
(Metal Sculpture Artists) 
"Your generous donation arrived today! You may not be aware, but we have welcomed back LuAnn Lamie to work with students here at Oakland.  Our class of 10 students is working on all kinds of different projects, and your support has re-stocked our room with supplies!  She is coordinating a clay firing with Jeff High School for the Spring semester so we'll be ordering clay out of that donation as well.  One of our seniors is hoping to continue her passion by applying to Savannah (Ga) College of Art & Design. 
Thank you again for including us in the Art Around the Fountain and supporting Art at Oakland High School."
~ David R Walker
Principal, Oakland High School
"Last spring we took 50 high school kids to Chicago to see the usual sights but we also attended a special, student production of Blue Man Group at the Briar Street Theatre.  Students did have to pay part of the cost for this trip but in order to keep costs from being too high we used part of the Round the Fountain money for part of the show and gallery tickets.  The kids had a fantastic time!!  Many of them had never been to Chicago or a show such as this before,  Thanks for helping to make that trip possible."  
~ Jill Baker
Art Department Chair, Harrison High School
"We are so very happy that you are such strong supporters of the Arts in Lafayette!  We received the check and are so very grateful of your support to our Art Department!  We have been in need of tools for our various classes such as Printmaking, Sculpture, Fibers, Jewelry and Ceramics.  We will now be able to purchase some of these items.  We are also working on creating a new storage system for student ceramic work.  We will now be able to create some new damp boxes for the department.
We want to thank you once again for the check and again THANK YOU for all you do!"
~ Heather Terria
Art Teacher/Department Specialist, Jefferson High School
"1. The funds will be used in part to purchase encaustic painting supplies to be used by advanced painting students.  There will be consumable as well as non-consumable items purchased. The non-consumables will give future students the opportunity to explore encaustic painting. 
The following items will be purchased: Heat gun (etc), Brushes, Wood boards, Wax
2. We will also use funds to purchase tools for students to use for ceramics.  These tools will be used while throwing on the wheel, hand-building, and sculpting.  All current and future students will be able to use these non-consumable tools.
3. We are also in need of about three new timers for our Darkroom. Our darkroom was set up in the late '80s so as you can imagine, the equipment has been well used. 
4. At some point we hope to purchase a new Digital SLR. 
We really appreciate your ongoing support!!!!!"
~ Verna Yoder
Art Dept. Chair, West Lafayette High School